It is impossible to come to Japan and don't try its delicious and distinctive noodles, as it is the basic part of Japanese cuisine. Japanese people love noodles and they have many options to select from.
There are many restaurants that serve different types of noodles like:
Ramen ( wheat based pale yellowish color)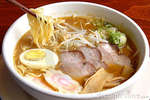 Shirataki (clear noodles from konnyaku)
Soba ( made from buckwheat and wheat flour)
Somen (thin, white, wheat-based noodle)
Hiyamugi (wheat flour noodles)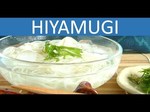 Udon ( the thickest of the noodles served in Japan).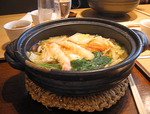 Udon is a type of thick wheat flour noodle often served hot as noodle soup. It is usually cooked with different types of toppings. I tried udon with fried vegetables as topping in Miyahara service area. It has a special taste and very delicious. People in Miyazaki love Udon, thus you will see signs and banners of udon throughout the city. It's worth trying once at least!
By: Ateffa Jalali
A solution for hot noodles ;)