Happy Eid To all!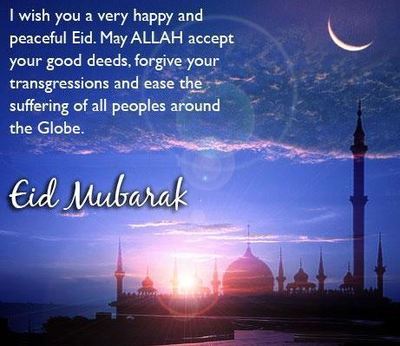 Eid al-Fitr, is an important religious holiday celebrated by Muslims worldwide that marks the end of Ramadan, the Islamic holy month of fasting. The religious Eid is a single day during which Muslims are not permitted to fast.
It is a festival celebrated very traditionally along with families, so it's sometimes sad to be away from them in a foreign country. However, we have wonderful Eids even here in Miyazaki, Japan.
Wednesday, 6th July was first day of Eid al-fitr. At the night of Eid, Muslim women get together and do hena their hands. I love doing hena, so I painted many hands of our friends with it. For me, hena is an important part of Eid. I enjoy it a lot. When I was small I used to put hena and not wash it until morning to have a richer and brighter color. Waking up with the smell of hena in my hand was a great feeling then. Have a look at some of hena designs may be you would like it too.
We started our first day of 'Eid with Eid prayer followed by some tea and snacks together. Everyone looked so happy wearing their new and traditional clothes hugging each other, wishing happy Eid with smiles.
How can I forget about the tradition of giving "Eidi", which is a gift like money or presents given to small children or someone smaller than you in Eid. I loved the act of one of our guest, Danial from Saudi Arabia, who is an exchange student and visiting Miyazaki for only two months, she gave Eidi to all small children from different countries. It touched my heart being a guest for a short time she was thinking of every one.
After the prayer, Muslims visit their families and friends for having either tea or meal together. Our first day's guests were our Egyptian friends and we went to beach after eating homemade Pizza together, a lunch after a month! I know we weren't kids, but even we received Eidi and shared all our funny Eidi stories of childhood.
There is a common saying among Afghans that women have longer Eid like seven days haha. Following that tradition afghan women in Miyazaki keep visiting each other's homes for drinking tea, cake and dry fruits for a longer time.
It is such a great feeling to enjoy food after one month of fasting but we will miss the precious and spiritual feeling we had in the holy month of Ramadan.
By: Ateffa Jalali