An enthusiastic, energetic and memorable festival
I guess you feel more connected to your home town when you are living in another country. It feels awesome when you watch your country's flag waving among other flags. The colors that show your identity in the group deeply touches your heart! The name you hear and feel you have always been and always will be connected to it !!
On Sunday 22nd May, I attended Miyazaki International festival. It was a really entertaining and memorable day. The festival started with an energetic Middle Eastern belly dance! It was followed by two relaxing and smooth Hula dances. The soft winds and music took us all to Hawaiian Islands for a while. It was beautiful!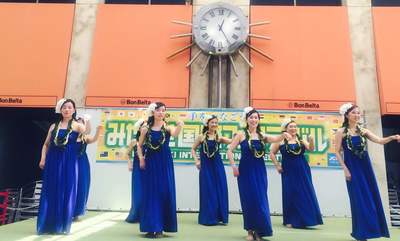 Honestly, my favorite dance among them was Flamenco dance, which is an art form of Spain and includes singing, guitar playing, dancing, vocalizations, handclapping and rhythmic stamping of the feet.
They all did it very professionally, but I was more impressed by the dancer in navy blue dress. She was fabulously energetic and gave intense emotions. I could see the passion, proud, and carriage in her performance more obviously than others.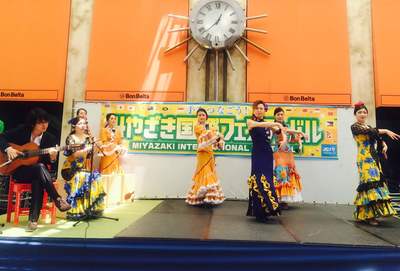 I guess the next one was Indonesian dance with remarkable facial expressions they were dancing more with their eyes than feet haha. Needs a lot of hard work.
Let me be honest about one more thing, though I was enjoying these dances I was impatiently waiting for the Afghan group dance. Obviously, the reason was my husband being part of it who danced with all the dancers without hesitating and of course the lively music of my country makes my heart beat faster.
Another amusing part was the Fashion Show! Knowing about the culture, music, and clothing of international students were really exciting. I loved the part when they didn't just walk the red carpet, but danced in it. It was really cool!
Stage was crowded with plenty of stunning cultural costumes of different countries. Everyone could feel the fragrance of their countries through their music, national clothes, and dances.
The delightful festival ended with some great live singing and music group performances. Overall, it was a delightfully memorable day for all of us. Indeed, international festivals are always very fun so never miss it when u hear about one.
By: Ateffa Jalali