Do you remember when you were completely happy, were fully satisfied for all you have and no worries at all?
I do remember some, yet they aren't as clear as all those days I have been worried about something, waiting for something and complaining about other things.
Last night's earthquakes and around four or five horrible aftershooks, in Miyazaki city that were more severe in Kumamoto prefecture pushed me to think differently about how we really deal with our lives.
In just few minutes all the problems of life and things we take very seriously in it seemed so small and worthless.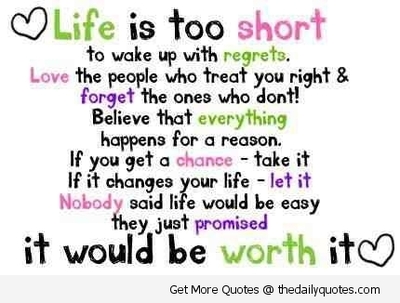 It's said, "There is a good side in every bad things that happen". If last night's horrible earthquake made you realize how much you love your loved ones and how you can't even imagine a minute without them and of course if it didn't have a serious damage to your life, the earth quick wasn't that bad right? Any ways, I know it sounds insane! It must be because of last night's shook, bad dreams or lack of sleep. Just want to make myself feel better haha.
Life can be unexpectedly short, so why don't we start being thankful; being happy without reason, and take life problems less seriously! We aren't here to live forever!!
By: Ateffa Jalali