Forget the urban noise under blue sky
You know what I love about these trips is that they work like meditation for me, as if it charges my batteries and makes me very optimistic. After the trip I don't even mind waking up early for work and the whole day I have a smile on my face whenever I remember the sweet and fun memories we made during the trip.
The trial trip "Omotenashi" tour to Nichinan City on 5th -6th of March, was a group trip with participants from America, Australia, Afghanistan, Canada, Egypt, Sri Lanka and many other countries.
Nichinan City
Nichinan City is on Japan's southernmost main island, Kyushu, Miyazaki Prefecture. It is famous for unspoiled and beautiful coast line, attractive beach view, and the aroma of obi cedar tree.
We started this fun trip with Aburatsu area stroll, to know about historical structures and special nail less bridge, etc.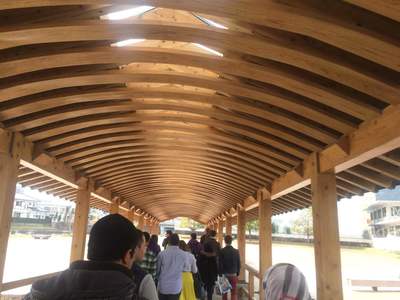 To be honest, the real fun started with the cruise. It was a beautiful day, a wonderful weather, clear blue sky, and had an awesome view!
I hope I won't run out of adjectives by the end of this post.
Next, we went to Marine Viewer Nango. When we came back to the top part we were surprised to see so many falcons all together! That was the time cameras were shuttering faster to take perfect pictures. It was really exciting. These two are my favorite clicks.
Sun Messe Nichinan
Next destination was Sun Messe Nichinan, which is the only place in the world where restoration of Moai statues has been permitted and is a symbol of friendship between Japan and Easter Island. All over this park we could see reproduction of Easter Island Moai statues.
The view became even more enchanting as we went to higher hills. In fact, at the top hill, we visited the Sun hill geoglyphs of butterfly also known as "Butterfly Paradise". The Pacific Ocean view was so amazing I didn't want to leave the place. I guess everyone had the same feeling, as the bus waited longer than expected.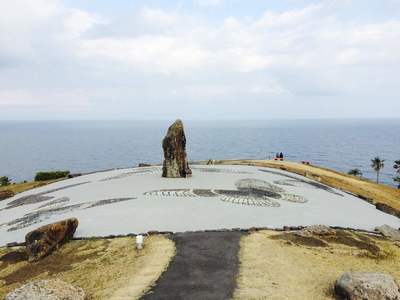 After meeting and having dinner at Tomura restaurant, checking into Nichinan Daichi hotel was the last part of trip plan for first day. However, we couldn't miss enjoying the refreshing weather and night view. I am glad we had a lovely night walk, yummy ice cream and a very warm chat with our new friends.
That was all about the fun moments we had on the first day of the trip. By now, you must have guessed how fun the second day would be. I will let you know in detail through the next post.
By: Ateffa Jalali