Japanese Tempura and Afghani Pakora
You might be wondering why I write so much about Japanese Cuisine.
Well cuisine is one the most important parts of Japan's culture and the part that matters the most to you when you come here.
Tempura are pieces of highly battered, deep fried seafood and vegetables.
It is a famous dish inside and outside Japan and commonly served as a main dish, side dish or as a topping for rice bowls, Udon, and Soba noodle dishes.
There are different varieties of tempura pieces:
Ebi (Shrimp/ prawn) Tempura
Sakana (Fish) Tempura
Nasu (eggplant) Tempura
Kinoko (mushrooms) Tempura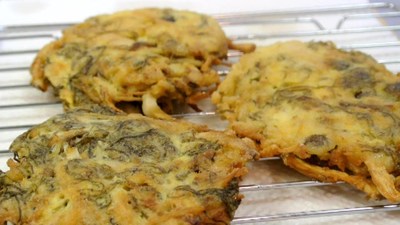 Kobacha (Pumpkin) Tempura
Satsumaimo( sweet potato) Tempura
Shiso (Perilla) Tempura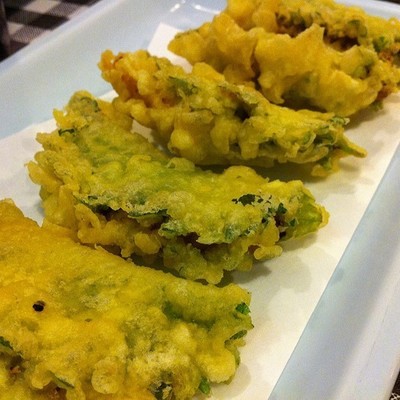 Kakiage Tempura
(A tempura made of a variety of julienned vegetables)
Tempura is one of my favorite Japanese dishes too. I have tried fish, sweet potato and vegetables tempura as a side dish with soba noodles and rice. We have a similar dish in our country too we call it "pakora", we make it from potato or a mixture of potato and vegetables, both of which are my favorites.
Potato pakora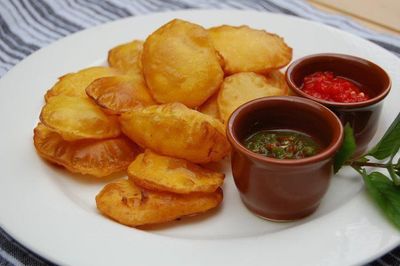 Mixed Potato and vegetables Pakora
By: Ateffa Jalali