The most well-known dish of Japan
Sushi, being one of the most popular dish of Japanese cuisine inside and outside the country, was started as a way for preserving fish in fermented rice. This beautifully decorated sushi contains rice prepared with sushi vinegar. Most popular fish for inside sushi are salmon, red tuna, and medium fatty tuna. However, there are many other types of sushi that differ based on their ingredients and thickness, most of which are named below.
About Japanese foods, what I like the most is that they decorate it very creatively and delicately. All the sushi pictures below will strongly support what I said. Sounds funny, but I sometimes think why spoil such a lovely design by eating them.
1.Inari
Wowww it is more than cute! These cute inarizushi are rice filled in aburaaage ( deep fried tofu) bags. I really must try these.
2. Gunkan
Small cups made of sushi rice and dried seaweed filled with seafood, sea urchin and different types of fish eggs.
3. Nigiri
Small rice balls with tuna, shrimp, eel, squid, octopus and fried egg. They all look yummy, but since I am not good with raw meat or fish I will go for fried egg on the top.
4. Temaki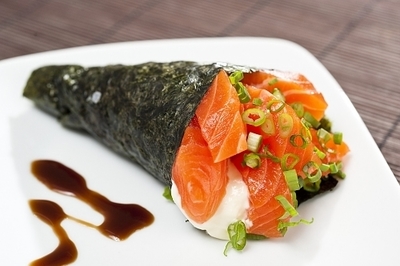 Sushi cones are made of nori seaweed and filled with sushi rice, seafood and vegetables.
5. Oshizushi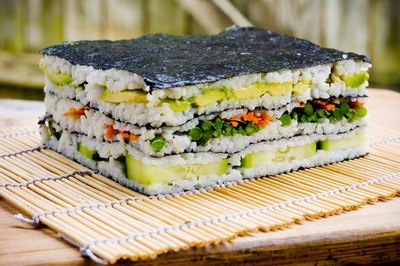 It is pressed sushi, in which the fish is pressed onto the sushi rice in a wooden box.
6. Norimaki
Another variety of sushi containing sushi rice and seafood, etc. rolled in dries seaweed sheets.
7. Chirashi
Another creativity shown in a bowl of chirashizushi which consists of seafood, mushroom and vegetables spread over sushi rice.
Luckily, sushi is found easily in Japan even in your nearest convenient store and it is really worthy of trying once at least.
By: Ateffa Jalali