Do you see someone you met just few days ago and can't recall their name?
Have you started using your notes for the smallest information like grocery lists?
Do you wish you had a better memory?
According to Dr. Mercola, unlike the common conception your brain's hippocampus, i.e. the memory center, is known to regenerate throughout your entire lifetime, if you follow the appropriate life style mentioned below.
1. Eat right
Eating fresh vegetables and healthy fats like coconut oil are crucial for better memory. Avoid sugar and grain carbohydrates.
2. Exercise
Based on studies of 2010 regular exercise improves blood flow to the brain and enhances learning abilities
3. Play brain games
Like the body brain also needs exercise and if you don't challenge your brain it will eventually become worse.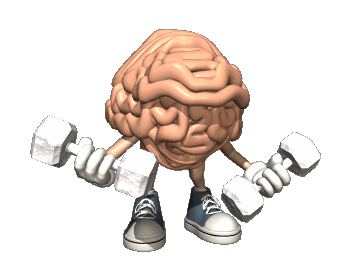 4. Get a good night's sleep
Most adults need seven to eight hours of sleep a day. Having enough sleep enhances your memory. Indeed, a mid-day nap was found to dramatically improve and restore brainpower.
5. Stop multi tasking
It slows you down and makes you forgetful. If you do many tasks together, you may forget one of them
6. Master a new skill
Engage in purposeful and meaningful activities
Engage in tasks that are interesting, meaningful and important to you. Like gardening, crafting or anything that holds your attention.
7. Try Mnemonic Devices
They are memory tools that help you remember words, information or concept through acronym, rhyme, image or a phrase.
Example 1:
The order of the Great Lakes from west to east:
Super Man Helps Every One.
(Superior, Michigan, Huron, Erie, Ontario)
Example 2:FANBOYS for the seven coordinating conjunctions
(For, And, Nor, But, Or, Yet, So)
8. Intermittent Fasting
Unlike the common belief, glucose is not the ideal fuel to your brain. It is ketones, which is the fat body mobilizes when you stop feeding it carbs.
Fasting one day or restricting your eating to a 6-8 hours, will cause your body to "reset" itself and start burning fat instead of sugar.
By: Ateffa Jalali
Reference:
Mercola.J,(2014, April). 7 Tricks to improve your memory. Retrieved from:
http://articles.mercola.com/sites/articles/archive/2014/04/24/memory-improvement-tricks.aspx