Tokyo seems like a city with a big heart, which has embraced people from all over the world. It has Asian, European, African, and American restaurants. As a result in our trip to Tokyo, we could try different countries' cuisines.
http://michikusan.seesaa.net/article/432140093.html
We went to Indian, Italian, and Turkish restaurants.
Indian Curry dinning Cobara-Hetta
Indian restaurant:
The day we were visiting Odaiba Seaside Park http://michikusan.seesaa.net/article/432290218.html , we tried Indian cuisine. It has always been one of my favorite cuisines, because it's spicy and rich.
I never miss drinking Mango Lassi in Indian restaurants, as I am in love with it.
We all ordered different foods, in order to taste most of the foods it offered.
My husband and his friend ordered curry over rice and I and his wife tried women set. Seems like they have discovered what women want, at least in case of food. All the foods were awesome, peppery, and simply delicious.
Saizeriya
Italian Restaurant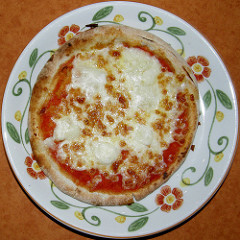 This restaurant was near JICA (Tokyo International Center), where we were staying during the trip, so it was a very convenient place for us. We went there twice, once for lunch and once for dinner. The hot, soft, and chewy cheese pizza and fries were my favorite in this restaurant. It was very yummy!!
Turkish restaurants
We tried three Turkish restaurants.
1. Qader Kebab
Turkish Restaurant
It was the first Turkish restaurant that we tried in Tokyo. Obviously, we all liked the food, however it became more competitive as we tried other Turkish restaurants. Here we ordered Shorma Kebab, and Shorma over rice.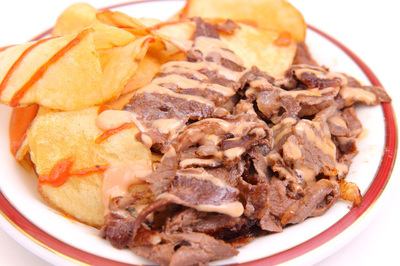 2. Deniz Kebab
Turkish Restaurant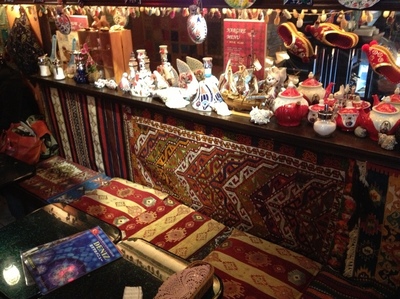 The restaurant was small, but it was beautifully decorated with Turkish Cultural designs. What surprised us was, the Japanese waitress dressed in Turkish clothes which gave us a strong guess she was married to a Turkish man, or maybe she just wore it, because she was working there. I wish I had asked. Anyways she was looking very cute and her appearance was an attraction to the place.
3. Istanbul Restaurant
Our last dinner in Tokyo!
All Turkish restaurants mentioned above, served delicious food, but when I talk about Turkish cuisine Kebab flavors of Istanbul restaurant fills my mouth. It was a small place with very hospitable service as the waitress was a kind Turkish woman. I think the conversations we had in there made the restaurant unforgettable place, but of course it won't decrease the specialty of the food it served.
By now you probably must have got hungry!! I can totally understand as I got hungry too talking about such delicacies!!
By: Ateffa Jalali