World's most populous and bustling metropolis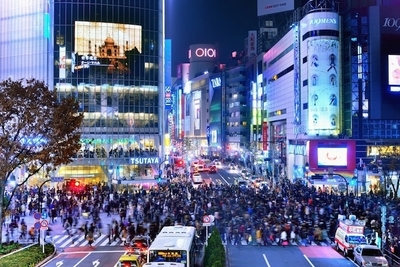 Japan's capital, Tokyo is a city where nights are as energetic and noisy as its days. The city offers unlimited options for entertainment, shopping, culture and dinning.
My New Year trip plan to Tokyo became more enjoyable, because I had fun companions. This time it was a group trip I was with my husband and our friends (another couple).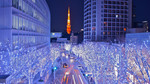 Winter illuminations had decorated the whole city like a bride. In fact, Tokyo is a conveniently accessible city, thus it was easy to visit many places in just few days. We visited Tokyo Tower, Rainbow Bridge, Tokyo Dome, Tokyo Metropolitan Government Building Observations, Odaiba seaside Park, Wald 9 cinema, and many restaurants and shopping malls. I will write specifically about the interesting parts in my next posts.
It was a short yet extremely memorable trip, as my husband met his collage friend and I made new friends as I met his wife for the first time. We made a lot of fun memories and enjoyed every minute we spent in Tokyo.
By: Ateffa Jalali