1: Camels have three eyelids to protect themselves from blowing sand.
(If she used mascara like us she would have bought it every week or even more frequently lols)
2: Like finger prints everyone's tong print is different.
3: Hot water is heavier than cold.
4: Chewing gum while peeling onions will keep you from crying!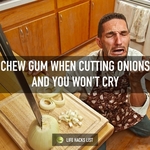 5: Human birth control pills work on gorillas.
(Does that mean they can start family planning???) :p
6: You can tell the sex of a horse by its teeth. Most males have 40, females have 36.
7: Women blink nearly twice as much as men.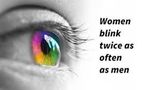 8: Fingernails grow nearly 4 times faster than toenails.
9: The porpoise is second to man as the most intelligent animal on the planet.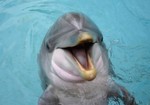 10: Banging your head in the wall uses 150 calories a hour.
You wanna lose wait? Start banging your head. ;)
The facts are retrieved from:
http://bootstrike.com/LaughterHell/Misc/miscs13.php