It wasn't just a food festival it was a fun festival, music festival and dance festival. There were countless entertainment programs.
The outdoor events started with a cappella (singing without musical accompaniment) concert, and followed by Karaoke tournament and other live concerts.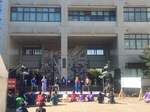 There were also some sports programs like hot battles or wrestling and there were some lively cheer leaders for encouraging them.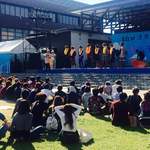 In addition, there was a competition of drinking cola, Snack championship, and games like drawing with a blindfold, all of which had luxurious prices.
There were many live concerts but the stage got fire and the crowd got incredibly increased during the crew dance show. It was entertaining and enjoyable.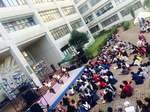 Now, if you are regretting why you didn't join it, wait for the next year. :p
By: Ateffa Jalali